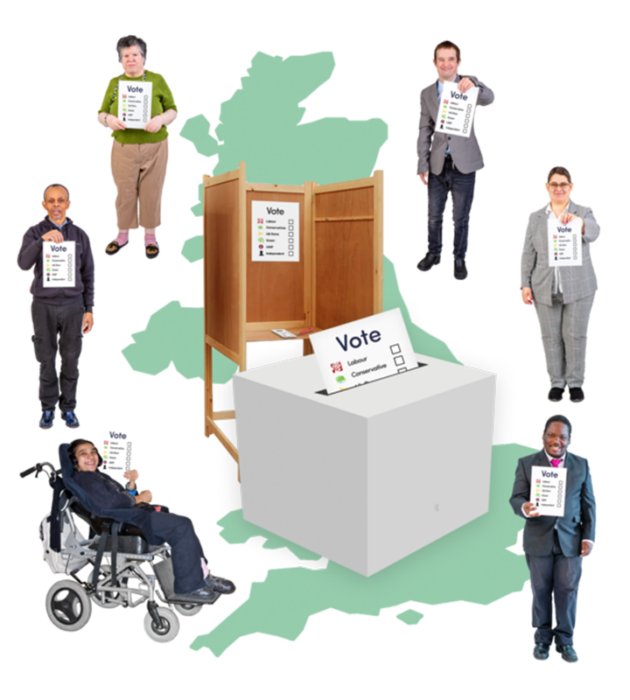 Why vote
Everyone should use their right to vote. Voting is your chance to say how you think the country should be run. The MPs you vote for will make decisions on issues like social care, housing, education, employment and the environment.
Read more about how politics works here.
A step-by-step guide to voting
Step 1 – Register to vote
Step 2 – Decide how you want to vote
Step 3 – Voting in person? Apply for voter ID
Step 4 – Vote!

Whatever way you choose to vote, you are making sure your voice is heard!

Don't forget to tell us you've voted on elections day by using #MyVoteMyVoice on social media.
Vote and have your say
It's really important that everyone who can vote, does vote. This is the best way for most people to have a say in the way the country is run.